Randall Franks has authored nine books with his latest non-fiction being "Encouragers III: A Guiding Hand" and his  fiction murder mystery "A Badge or an Old Guitar."
He began writing initially as an entertainment journalist while in college providing articles and press content regularly to publications such as Bluegrass Unlimited, the S.E.B.A Breakdown, the Singing News, Gospel Voice, Music City News, Country Journal and others.
His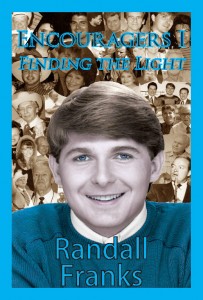 focus on people features, travel stories, politics and government began in 2001, when he became a full-time print media journalist and columnist. Franks was awarded over 20 state and one national press association awards for his work.
He completed his first book in 2003 with the award winning "Stirring Up Success with a Southern Flavor" co-authored with Shirley Smith. The project was featured in several state and national publications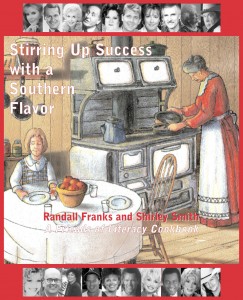 focusing light upon Catoosa County's Catoosa Citizens for Literacy for which it raised funds.
Franks next devoted five years working side by side with Western film and Country music pioneer Ramblin' "Doc" Tommy Scott chronicling his nine decades of entertaining in "Snake Oil, Superstars and Me' along with Shirley Noe Sweisz. It was released in 2007.
Franks followed this with a sequel to his first success, "Stirring Up Additional Success with a Southern Flavor."
He began a project with his late mother highlighting her stories of childhood and some of his own centered around the Appalachian valley below the Gravelly Spur in the mountains of Tennessee in "A Mountain Pearl: Appalachian Reminiscing and Recipes," released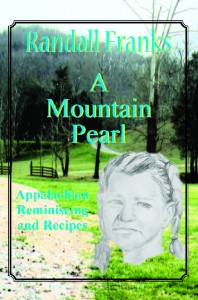 in 2012.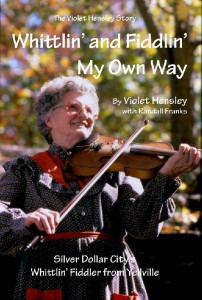 His next book came with the first in his series on Encouragement – "Encouragers I: Finding the Light." The series focuses on stories about everyday folks, acting and music stars which Franks sees as encouragers. Each book also includes hundreds of his personal celebrity photos and recipes from many of those featured in the series.
That was followed by his co-authoring "Whittlin' and Fiddlin' My Own Way: The Violet Hensley Story" with Silver Dollar City Legend – Fiddle Maker and Fiddler Violet Hensley who marks 100 in 2016. The collaboration took three years.
Next came the second in his Encouragers series – "Encouragers II: Walking with the Masters"
And in 2016, the third in the Encouragers series – "Encouragers III: A Guiding Hand."
Franks is currently completing his next work "Frankly Speaking: Thoughts on This and That" and planning his next work of fiction.