When one thinks of Broadway, no matter your age, there is one name that shines in the lights – Carol Channing.
The Lifetime Achievement Tony Award winner came to the Broadway stage in 1948 and made her mark with several roles including the one she played for 30 years – "Dolly Levi" in Jerry Herman's "Hello, Dolly."
"I was working in New York for 65 years of live theater and touring," Channing said in a telephone interview from her home in Modesto, Calif. "I toured more than anyone else. I finally got a medal for keeping the road alive. I am proud of that."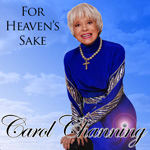 When asked who was her favorite performer from the stage, she points to vaudevillian David Burns. "He played Horace Vandergelder," she said. "I liked every performer, I get thrilled with every performer. Ethel Merman was tremendous." She said the late George Burns was her favorite performer from television.
"I loved working with George," she said. "For two years George and I worked in theaters while Gracie (Allen) was ill. When Gracie died we just kept working together. We worked in Las Vegas together for a year. It was a wonderful act."
While Channing, 88, is now living away from the lights on Broadway, the importance of the effects of the arts in the lives of children is her passion.
She and her husband Harry Kullijian formed a non-profit to raise awareness and money to put the arts back into schools and have garnered celebrity support of many industry friends in the effort (www.channingarts.org).
One of her latest creative endeavors has her reaching back to her own childhood introduction into the arts – the love of gospel music shared by her father, George Christian Channing.
She entered the studio to put down for posterity several of the songs which she use to sing with her father as they traveled across country from San Francisco to Boston in their air-cooled Franklin automobile.
The collection is an amazing look into the heart of one of America's best-loved stage actresses. It combines her unique Channing persona and vocal sound with a fusion of jazz, Dixieland, Southern gospel and country-flavored arrangements by John Wyatt that flow seamlessly from one to another with only an increase in enthusiasm as the ride in the old Franklin car rolls along.
It was her husband who encouraged her to begin the CD project "For Heaven's Sake."
The couple although only married a few years ago, were sweethearts in their youth "When I was 13 and Carol was 12 going to middle school, her father who was born and raised in (Augusta) Georgia, use to sing the songs that the blacks use to sing," he said. "I heard Carol and her father sing together and it was just beautiful."
With some additional encouragement from supervising producer Larry Ferguson, the project came together and hit the shelves from Daywind at www.carolchanning.org, www.ferguson-music.com, Barnes and Noble, and other retail stores recently.
Spirituals included are "Joshua Fit the Battle of Jericho," "Roll Jordan Roll," "Swing Low, Sweet Chariot," "He's Got the Whole World in His Hands" and a "Medley of Memories" and the lament "St. James Infirmary."
"I think the songs that Daddy taught me are American history," Channing said. "Nobody else heard them except South of Mason Dixon line. My father lived out his lifetime and got his songs from his mother. I think it's American history."
Among her favorites are "Roll Jordan Roll" and "Sister You Ought a Been There."
"He just heard these in the churches," she said. "The best of all was 'Ezekiel Saw the Wheel.' I was the little wheel and he was the big wheel. I would sing just like Daddy did. Gee it was a beautiful beat…"
While Channing already has 10 gold records to her credit, knocked the Beatles off the charts in 1964, recorded a country album with Webb Pierce, Jimmy C. Newman and Rufus Thibodaux, this is her first gospel project.
"I thought the songs should be put down forever because they are history. If nobody wants it that's alright with me," she said. "I never sang gospel publicly until I made this album."
The collection also includes Dottie Rambo's "He Ain't Never Done Me Nothin' But Good," and "One More Valley;" classic hymns "Leaning on the Everlasting Arms," and "Old Time Religion;" Billy Joe Shaver's "I'm Just and Old Chunk of Coal;" Ferguson's "God's Peace Is Like a Gentle Rose;" and Wyatt's "Shine God's Love on Everyone." As a bonus, she recognizes her stage roots with "Razzle Dazzle," and Wyatt's The Show Must Go On," a plea to encourage arts in the schools. She also pays homage to two cities with "Do You Know What It Means to Miss New Orleans," and "Modesto, You're My Home Town."
Channing said she was raised as a Christian and as a believer, she looked to God for strength throughout her life.
"My one ambition is to lift people's lives; I found that when I was seven in fourth grade in school." she said. "The procedure was every single performance to reach that audience. That is the reason I never missed a show. It was over a 30-year span that I did 'Hello Dolly' and I only missed half of one show because the stage manager knew I was sick and was throwing up all over the place and he had to call an ambulance."
She said often when a performer is sick; those are the best shows because they reach to the heavens to get the show out.
"I can't miss a show," she said. "Helen Hayes said 'Thank God for stage fright.' You just pray to get this show out.'"
In the case of the CD "For Heaven's Sake" it's Carol Channing that is sharing an answered prayer honoring a family legacy while inspiring youth with her dedication to the arts. Thanks Ms. Channing for encouraging the show to go on.
https://www.randallfranks.com/wp-content/uploads/2015/08/Southern-Style-by-Randall-Franks-200x200.jpg
200
200
Randall Franks
https://randallfranks.com/wp-content/uploads/2015/12/r-franks-logo-1.png
Randall Franks
2009-12-11 03:18:16
2016-04-23 00:19:44
Carol Channing – "For Heaven's Sake"