Country Music
2020 AirPlay Direct Evolution Grant Artist
1994 Male Vocalist of the Year
Randall stepped onto the country music scene after several years of performing in the field of bluegrass and gospel music from Atlanta. Through the support of Jim and Jesse McReynolds and their fan club president Jean Osborn, he began appearing at International Country Music Association Fan Fair having the opportunity to promote his talents. In 1983, he arranged for his youth group The Peachtree Pickers to become the bluegrass act on "The Country Kids TV Series," a children's "Hee Haw" filmed and syndicated from Dallas, Texas.
Later that year, while Randall performed with Dobro pioneer Josh Graves, Bill Monroe took an interest in the young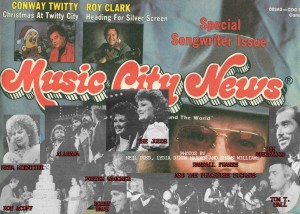 fiddler and began mentoring him. Franks made appearances with Monroe in Nashville in 1984 and when Bill Monroe invited him to bring his youth group The Peachtree Pickers to perform for the Grand Ole Opry birthday celebration in 1984, Franks stepped onto the national country music scene full force being featured in the Music City News alongside the biggest stars of the year. Grand Ole Opry star Roy Acuff made a point to attend his first Opry performance and became an ardent supporter.
Within a few weeks, Franks was traveling with Monroe as a member of his Blue Grass Boys becoming the first fiddler to fill the shoes of the legendary fiddler Kenny Baker.
Franks returned to school and his own Peachtree Pickers after appearing with Monroe from coast to coast widening his audience in bluegrass.
Franks continued building his country music career through exposing his band through television, appearances for the Grand Ole Opry and appearing at the CMA Country Music Fan Fair for 20 events and ACM Fan Fest.
His career as musician, producer, and publisher led him to play a role in the lives and music of numerous inductees of the Country Music Hall of Fame – some among those are Little Jimmy Dickens, Pee Wee King, Dolly Parton, Bill Monroe, Hargus "Pig" Robbins, Grant Turner, Kitty Wells, and Mac Wiseman.
With more than 250 recordings to his credit, his music has brought him on stage or in the studio to perform with entertainers in a variety of music fields from American R&B artist Peabo Bryson to Rock and Roll Hall of Famer Carl Perkins including these members of the country music family:  Bill Monroe; Jim and Jesse; Kitty Wells; Pee Wee King; Jimmy Dickens; Carol Lee Singers; Porter Wagoner; Charlie Daniels; The Whites; Ricky Skaggs; Dottie Rambo, Carl Jackson; Buck Trent; Rex Allen Jr.; Noah Gordon; Mario Martin; The Lewis Family; The Isaacs; Ralph Stanley; Raymond Fairchild; Jimmy Martin; Mac Wiseman; Chubby Wise; Josh Graves; Doug Dillard; Jerry Douglas; Sam Bush; Byron Berline; and "Doc" Tommy Scott.
He has shared stages across the country co-starring at events with numerous artists some including Doug Stone; Tracy Byrd; Michael Martin Murphey; Dan Seals; Blackhawk; Diamond Rio; The Hagar Twins; The Kentucky Headhunters; Ronna Reeves; Rhett Akins; Justin Tubb; Alison Krauss; Vince Gill; Reba McEntire; Trace Adkins; Garth Brooks; Billy Ray Cyrus; Mark Wills; Bryan White; Grandpa Jones; Ramona Jones; Jack Greene; Jimmy C. Newman; Stonewall Jackson; Jeanne Pruett; Jeannie C. Riley; Jean Shepard; Jan Howard; John Conlee; Gene Watson; Johnny Lee; Leona Williams; Ferlin Husky; Boxcar Willie; Roy Acuff; Wilma Lee Cooper; Gov. Jimmie Davis; Tom T. Hall; Mike Snider; Tom Wopat; Bill Anderson; Loretta Lynn; and Emmylou Harris.
Franks began his movie career in 1988 with a singing role in the movie "Desperate For Love" with Christian Slater. He performed the Carter Family song "Will the Circle Be Unbroken."
Later that year, as TV's "Officer Randy Goode" on the hit series "In the Heat of the Night," he began a five-year run on NBC and CBS and seen in 150 countries around the world.
With widened television exposure, Randall received greater opportunities to appear at major country music events, festivals, award shows and fairs around the country starring alongside the biggest stars in the industry both on stage and on industry television shows.
Support of gospel, bluegrass and country fans and media helped Randall as he crossed over to the Southern gospel market becoming the first bluegrass performer to take his solo music project "Handshakes and Smiles" to the Top 20 Sales Charts. Singing News gave it "Four Stars." The title song also was produced into a Telly nominated music video that was featured on country, bluegrass and gospel music video shows around the country.
Randall received career support from many of Nashville's elite alumni both on stage and behind the scenes encouraging his performing, songwriting, and acting careers, placing him in the right places to keep his career growing.
He was welcomed by David McCormick and Grand Ole Opry star Justin Tubb as a repeat guest performer at the Ernest Tubb Record Shop Midnight Jamboree in Nashville airing over WSM.
The 1990s included several releases and singles covered in country music media including the "In the Heat of the Night" "Christmas Time's A Comin'" CD (1991) "Sacred Sounds of Appalachia" (1992) and his "Tunes and Tales from Tunnel Hill" (1995) were among the top thirty bluegrass recordings of the year.
His "Let's Live Everyday Like It Was Christmas" single with Grand Ole Opry stars The Whites was given a nod as one of the top Country Vocal Collaborations.
Franks was seen regularly on shows on TNN such as "Nashville Now," "Crook and Chase," "Miller and Company," "Video Morning," "Opry Notes," and special coverage on CMT, and Americana Television as well as mainstream talk shows on NBC, CBS and ABC.
In addition to his own concert and personal appearances in the early 1990s, Randall became part of the Grand Ole Opry's Jim and Jesse Show in 1990 appearing at concerts and festivals intermittently with the bluegrass Hall of Honor members until 1996.
Franks formed his Hollywood Hillbilly Jamboree in the early 1990s, bringing his unique style of bluegrass into fairs, festivals and communities not normally including bluegrass in their annual celebrations. His show packages included a variety of stars, one of those casts were Donna Douglas, "Elly Mae Clampett" of "The Beverly Hillbillies," Sonny Shroyer "Enos" from "The Dukes of Hazzard" and himself. Another television commercials package featured Dan Biggers "Doc Robb" from TV's "In the Heat of the Night." Other musical acts that appeared with his show include David Davis and the Warrior River Boys, Gary Waldrep, Ryan Robertson, Barney Miller, James Watson, Danny Bell, Bill Everett, Gilbert Hancock, Sue and Kim Koskela, Roger Hammett, The Sand Mountain Boys, The Dowden Sisters and others. At one South Carolina event alone over, 30,000 people came out to see the show and his show was the only featured attraction.
He often appeared as a special guest performer for the Grand Ole Opry at Opryland at The Grand Master Fiddler Championship. Georgia honored Randall for his work to preserve the heritage of Georgia's fiddling by naming a state sponsored fiddle contest in his honor.
He joined other high profile country stars walking the red carpet at the CMA Awards and industry events such as the openings of locations of the Country Star Restaurant chain.
He served as Parade Grand Marshal and guest performer at Plains Day Celebration in 1994 appearing with President Jimmy Carter and performing for a private Carter family gathering.
Randall was tapped to host the SPBGMA Bluegrass Music Awards in Nashville, Tenn. at the Roy Acuff Theater in 1995.
As the Georgia Music Hall of Fame opened in Macon, Ga. his exhibit was on display in the Skillet Licker Café beside other Georgia notables Alan Jackson, Travis Tritt and Trisha Yearwood eventually becoming a part of its touring exhibit.
One of his greatest thrills was realized in 1997 when he hosted a special concert at the Ryman Auditorium, the mother church of country music, featuring fellow country stars The Kentucky Headhunters, Ronna Reeves, and Rhett Akins. Uniquely, the night is recorded on the calendar of special dates in Rock and Roll history. That night his performance of the Charlie Moore song "Rebel Soldier" received a standing ovation which lasted for several minutes.
A veteran 1940s Grand Ole Opry comedian, "Doc" Tommy Scott joined Franks on his 1999 "Comedy Down Home" on Crimson Records. The duo co-wrote the 1999 Lewis Family hit "You Can't Stop Time." Scott founded the original Hollywood Hillbilly Jamboree in 1945. Each has appeared on the others' stage shows.
Franks has appeared in numerous films including Hallmark Hall of Fame's "The Flamingo Rising" co-starring with Academy Award winner William Hurt as "Officer Randy Kraft." He starred in the sci-fi thriller "Phoenix Falling" with Stella Parton, in the Vietnam War era action adventure "Firebase 9," in which he performed on his fiddle an original tune entitled "Cascade." He also made a special appearance in Dolly Parton's "Blue Valley Songbird" for Lifetime performing the classic "Boil Dem Cabbage Down" with co-star Sam Bush.
As he career turned away from the road for a few years, Franks kept his presence in the industry by regularly featuring his long time friends and supporters from the industry in his syndicated newspaper column "Southern Style" opening a window on the Nashville and the people he grew up learning from and loving.
He called on many of his acting and country music friends from Ray Charles to Alan Jackson in a new facet of his career when he co-authored the award winning "Stirring Up Success with a Southern Flavor" with Shirley Smith, executive director for the Catoosa County Learning Center and its sequel "Stirring Up Additional Success with a Southern Flavor." Franks gathered over 100 celebrities for the two cookbooks that served as a fundraising projects for the center. The first book once again brought Franks to the attention of millions of country music fans as Country Music Weekly among other magazines highlighted him, his book and the literacy program. In just one year of sales, that first book yielded the program over $25,000.
Randall was inducted into the Atlanta Country Music Hall of Fame and Catoosa County designated him "Appalachian Ambassador of the Fiddle" in 2004.
Working with Country music legend Ramblin' "Doc" Tommy Scott, Franks worked five years helping document and highlight over 80 years of country music history through Scott's eyes in his autobiography – "Snake Oil, Superstars and Me."
He returned to the music scene in 2009 with his Share America Foundation, Inc. fund raising CD "An Appalachian Musical Revival" which was considered for numerous awards. He celebrated Valentine's Day 2009 with the love of his life – music by co-starring with Kathy Mattea on the Ernest Tubb Record Shop Midnight Jamboree on WSM following the Grand Ole Opry.
He returned to television in a new TV series for Robert Townsend in 2009 and from 2011-15 co-starred in five new films – "Decision," "The Solomon Bunch," "Lukewarm," "Broken," and the blockbuster "Lawless" leading his Cornhuskers String Band including A-list film star Mia Wasikowska.
Franks was honored as an International Bluegrass Music Museum Legend in 2010.
Alan Autry and Randall Franks, best known as "Bubba Skinner" and "Officer Randy Goode" from the Mississippi set NBC and CBS series "In the Heat of the Night" (1988-1994), joined forces for the Americana CD "Mississippi Moon – Country Traditions." The 2013 collection combined old-style country, Southern gospel and bluegrass musical sounds on classic country and new songs.

The "Mountain Opry Memories" CD in 2013 raised funds for the Share America Foundation and included several cuts up for IBMA Awards.
Randall joined historic country music luminaries such as A.P. Carter of the Carter Family, Pop Stoneman of the Stoneman Family, Uncle Dave Macon and Fiddlin' John Carson in the Independent Country Music Hall of Fame. His induction class included several Nashville notables Leona Williams, Razzy Bailey, Jean Shepard, Jimmy C. Newman, the late Billie Jo Spears, and Glenn Douglas Tubb.
Franks focused on authoring a three volume series of books about encouragement highlighting celebrity stories, photos and recipes collected through his years in the entertainment industry – "Encouragers I : Finding the Light" (2014), "Encouragers II : Walking with the Masters" (2015), and "Encouragers III : A Guiding Hand." (2016).
Franks focused his country career in 2015 with return to Nashville appearing at the Country Music Hall of Fame and Museum, RFD-TV, the Grand Ole Opry, Music City Hayride, and WSM's Allnighter with Marcia Campbell. He was also recognized by the Nashville Association of Musicians for his 25 anniversary in the AF of M.
He marked 2016 with the release of the Southern gospel and comedy CD "Keep 'Em Smilin'" and a two-CD collection -"30 Years on Radio and TV" Vol. I and Vol. II  raising funds for Share America Foundation, Inc.
Randall achieved two # 1 AirPlay Direct Global Chart Albums in 2019 – "Americana Youth of Southern Appalachia" and "Christmas Time's A Comin'."
AirPlay Direct selected him as the first "2020 Evolution Grant Artist."
"We believe in the determination of our industry to not only survive this tragic time, but to evolve, learn and grow during the process," says Lynda Weingartz / CEO – AirPlay Direct. "Our new "2020 Evolution Grants" program was created to support, educate and enrich the global music community, both artists and small businesses alike. Randall is a gifted artist and we are proud and honored to be working with him to help grow his brand and career."
Radio may reach links to many of his albums to download for airplay at www.AirPlayDirect.com/RandallFranks/
Music Representation:
Representing Randall in musical appearances in concerts halls, festivals and fairs
Entertainment Management Consultants