Councilmember, Council Chairman and former Vice Mayor Randall Franks' Initiatives for Ringgold:
Managing growth while preserving our small town feel
Improve  employment opportunities
Attracting restaurants, retail shops, and good jobs through industry and small businesses
Enhancing sidewalks for a more Walkable community
Enhancing recreational areas, walking trails and community beautification
Improve community events that build community cohesiveness
Low taxes
"As a city council member, I strive to bring a positive mixture of fresh ideas with a knowledge base to preserve the community we love while preparing for the growth to come," he said. 
Among the successes helping to enhance Ringgold during his service:
Economic Development: Georgia Northwestern Technical College – Ringgold Campus, Costco, expansions by Shaw Industries and numerous new businesses and restaurants; Refurbish Gateway Industrial Drive;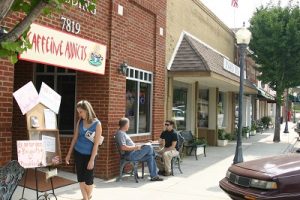 Enhance Infrastructure: U.S. 41 Sidewalk Guyler Street to Alabama Highway; High Street Sidewalk to Evitt Street and Welcome Hill; Shady, Williams and High Street Sidewalks and Storm water redesign; Nashville Street Redevelopment; Candy Lane; Alabama Highway improvements; Barger Pedestrian Bridge; Ringgold Depot – sound, lights, curtains; General Cleburne Street sidewalks; Refurbish water lines and improve Ringgold Water Plant; Completion of Ringgold City Hall Second Floor; 10 plus miles of sewer lines; Establish new groundwater source; Paving and storm water projects throughout the city;
Tourism Enhancements: Design and installation Tourist and Resident Wayfinding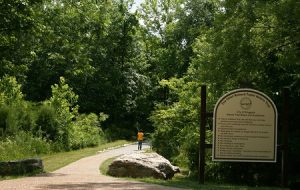 Signs; Completion of Assistant Chief Richard Taylor Nature Trail; Addition of Trail of Tears Nature Trail; Cementing Natures Trails; Opening Clark Park with Nature Trail, Dragging Canoe Memorial Launch; Installation of Historical Signage along sidewalks; Annual Veteran's Day Concert, Ringgold Playhouse; 150th Civil War Anniversary; Sensational Second Weekends with Sacred Sounds Fridays – Cruise In – Ringgold Opry; Bi-annual Festival of Flags; Haunted Depot; Downhome Christmas Parade; 1890s Day Jamboree; Return of Ringo Theater movies at the Depot; Created and Produced Two Years of Ringgold Downtown Nights welcoming thousands; Created DDA Partnership to Present the  Rabbit Valley Farmer's Market; among other events.
2011 Tornado: Emergency Response; Volunteer Coordination, Economic and Residential Redevelopment; Public Information Officer for Catoosa County and the City of Ringgold.
Hear what others have to say about Randall's service in the community during the tornado and in other projects as he was honored by Governor Nathan Deal and Kiwanis International.  

Randall has served on the Ringgold City Council since June 2009 including 2 years as Vice Mayor conducting meetings and negotiations with other city, state, federal and international officials in the absence of then former Mayor Joe Barger. Randall was re-elected by acclamation by voters in 2013 when running unopposed, then in a race with four candidates in 2017. He is currently the longest-serving member of the council.
"I am blessed to continue serving each and every day you allow me to represent you," he said. "I was so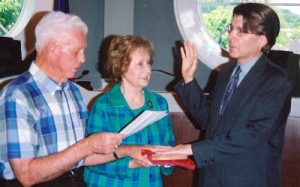 honored in 2009, when the voters of Ringgold selected me to serve on the Ringgold City Council. Ringgold is a vibrant wonderful community made up of people that reach out to help one another. It has been my privilege to see what great things can occur when neighbors work together to make a difference in each other's lives. Living and serving in this community this past few years has been a blessing to me and I see this service as a way to give back to my neighbors."
With the passing of former Councilmember Tom Clark, he said he was moved to throw his hat in the political ring and began visiting voters to share his interest in serving.
"I won the special election and later that same year the general election," he said.
"Then, the youngest member to join council in decades, I worked to bring new concepts, different ideas based on my years of experience in business, entertainment and tourism while applying the solid conservative fiscal approach that my parents instilled in me starting with my first company as a teen."
After working as a government journalist, serving as the resident's watchdog for Catoosa County and the City of Ringgold beginning in 2001, Franks attended in the range of 700 meetings and work sessions, translating government goals, objectives and actions into understandable readable articles. Since 2009, he has added to his knowledge with hundreds of more meetings and over 275 hours of municipal training achieving numerous UGA certificates.
He said the insights gained prepared him to serve.
"When initially elected, I had worked closely with the mayor and other members of the council, the city manager and city staff for eight years attending almost every meeting or work session," he said. "I've studied city and county budgets and areas of service the city provides. I've listened to council discussions on issues facing the city and spoke in depth with current and past members of the council, city officials and residents regarding their courses of action. Those efforts have become even more important as I stood shoulder to shoulder with my fellow leaders to make the decisions that shape our city."
Franks' late father Floyd called the Tunnel Hill and Ringgold communities home as a youth and their family settled in the county in the 1800s, he said.
Franks holds a Georgia State University Bachelor in Business Administration degree and has achieved 276 hours of training from the University of Georgia in specific courses relating to most aspects of municipal operations achieving a Certificate of Recognition, Certificate of Achievement, Robert E. Knox, Jr. Municipal Leadership Institute Certificate, Certificate of Excellence, Certificate of Distinction and Downtown Development Authority Training Certificate.
Some of his local volunteer community service positions are as vice chairman of the Ringgold Convention and Visitors Bureau; Ringgold Downtown Development Authority Chairman; Ringgold Main Street Chairman; past chair of the Catoosa Citizens for Literacy, which operates the Catoosa County Learning Center; president of the Share America Foundation that provides encouragement through the Pearl and Floyd Franks Scholarship to youth who are continuing the musical arts of Appalachia; Catoosa County Local Emergency Planning Committee treasurer; Boynton Lions Club of Ringgold treasurer and past president; Kiwanis Club of Ringgold past president, Catoosa Family Collaborative, Habitat for Humanity of Catoosa County board member, Center for Hope board member, and 1890s Days Jamboree Committee.
What do elected councilmembers do?
The council is the city's legislative and policy-making body. Council members are responsible for enacting policies, approving the city's annual budget, setting the city's tax rate, and focusing on major projects such as land-use planning, capital financing, and strategic planning. The council is also responsible for hiring and supervising the city manager.
The compensation for the office of city council member is $300 monthly.     
Every two years, the council selects and appoints one of its members as  Mayor Pro Tempore (vice mayor). During that appointment, the Mayor Pro Tempore  fulfills the duties of mayor in the event the mayor is unavailable.
Neither the mayor nor council members receive any health insurance or retirement benefits from the city.
Elected officials are expected to attend regular training offered through the University of Georgia Carl Vinson Institute through the Georgia Municipal Association.
The mayor and council currently meet twice monthly for regular meetings and work sessions. Special called meetings and work sessions can also be scheduled.
"Below I will share with you many of the opportunities that I championed or partnered with the council to achieve for our community," Franks said. "Although there is an "I" in the word "Council" there is no "I" in what we do to create economic opportunities, plan for growth in the coming decades, provide daily services, protect community resources and assets, and to seek to build and strengthen our community relationships with each other and state and federal officials.  Everything that occurs comes through a majority of our council representatives reviewing the alternatives, costs, impact and deciding the best and most effective course for our future."
2021
Paved a section of Clearview Drive
Completed concreting section two of the Richard Taylor Nature Trail
Opened and co-produce the Rabbit Valley Farmers Market at the Ringgold Market Pavilion in a partnership between Downtown Development Authority and Rabbit Valley Farmers Market April-October.
Remembered the 10th Anniversary of the 2011 Ringgold Tornado by the Downtown Development Authority welcoming a special program at the Ringgold Market Pavilion featuring the Ringgold High School Band and special speakers. Also assisted with retrospectives for News Channel 3, Atlanta's 11 Alive, UCTV and the Chattanooga Times Free Press
Served on committee producing the largest 1890s Days Jamboree in city history while hosting Family Gospel Night, 1890s Days Parade, and co-host for Mountain View Main Stage bluegrass and country show.
Dedicated the William "Bill" McMillon Creekwalk and Sidewalk System June 2021.
Selected by a majority of Mayors, Councilmembers and City Commissioners in 49 communities across 15 counties to represent their interests to the Georgia Municipal Association as a District One Officer.
2020
Completed Ringgold Martha Denton Pool Renovation including resurface and new interior steps
Sponsored a Home Rule Charter Change relating to change the number of council members to remove City Manager to all members of the governing authority less two
Increased City contribution to family health coverage by 20 percent bringing total to 70 percent
Received and Acted Upon Downtown Hydrology Report
Approved Ringgold Maintenance Shop Roofing
Approved a major Sanitary Sewer Rehabilitation Project
Approved Ringgold Water Plant roofing project
Conducted a City Council Inquiry into the Operations of the Ringgold Police Department
Approved Candy Lane Tile replacement project
Approved Employee Morale & Conduct Check program to be designed
Approved program to design seating areas for new Alabama Highway project once complete
Approved development of a Downtown Parking Map for print, website and app
Approved Sparks Streets ornamental and conventional lighting to be placed between Nashville Street and Tiger Trail
Approved Stormwater Engineering Review Meadow, Old County and Ridge Street
Approved defining Phase 2 Citizens Cemetery Restoration Project for fundraising and volunteer effort under city supervision
Approved a plan for historical and nature tourism markers for sidewalk and nature trail system, including repository, maintenance and replacement
Approved a plan for bronze marker program highlighting building histories
Concurred with Catoosa County Pandemic Plan
Approved plans to protect employees and public during the COVID-19 pandemic while aligning with COVID-19 State of Georgia requirements.
Delayed water and sewer shut-offs during pandemic up until May.
Replaced front stairs on Ringgold Depot
Added Ringgold Market Pavilion to facilities available for public rental and for use of preferred caterers at location.
Proceed with concreting of Chief Richard Taylor Trail (Golden Mile Trail Phase I) section two.
Added an additional catch basin at 93 Shady Place and a new stormwater tile to Ed Davis Road
Completed an agreement for Catoosa County Recreation to use Ringgold Recreation Complex
Installed a new City Hall phone system to replace 20-year-old equipment
Continuing work on Over Height Warning System Installation with GDOT for trucks on Sparks and Lafayette streets
Purchased equipment and vehicles for water, sewer and police
Approved signage for Great Locomotive Chase Park
2019
Paved Circle Drive, Lodgestone Drive, Clark Circle, Westview Drive, and Emberson Drive
Completed Courthouse Streetscape Project from Visioning Plan creating new parking, sidewalks, greenspace while changing Jail and Maple to one-way streets in partnership with Catoosa County
Facelift maintenance to Ringgold City Hall – Dormers, Railing and Roof
Opening Kiwanis Pavilion for resident rentals
Ringgold Citizen's Cemetery Fencing and Sidewalk project
Design and approve Main Street Pedestrian Sign directional for merchants
Added to Sidewalk Master Plan – Westview Drive connectivity to U.S. 41; Sparks Street
Produced all regular Downtown Development Authority events including additional Downtown Nights
Approved honoring former councilmembers with inclusion on wall in City Hall Council Chamber
Approved new crosswalk at LaFayette and Tennessee streets
Approved work for Ringgold Martha Denton Pool Building – flooring and plumbing
Implemented Ringgold Green Infrastructure effort to improve quality of storm water flowing into creek near Ringgold Water Plan
Approved changing Church Street to a one-way
Re-certified as a City of Ethics
Purchased new body cameras for Ringgold Police
Completed I-75 Water Line Refurbishment Project
Approved Handicap Space and Ramp Designs for Downtown
Purchased equipment including a new garbage truck; double drum roller, compact tractor and New Holland tractor for various departments
Named the Ringgold Creekwalk and City Sidewalk System for former Councilmember and Vice Mayor William "Bill" McMillon
2018
Negotiated on behalf of the city an additional $2.679 million Special Purpose Local Option Sales Tax (SPLOST) from Catoosa County and Fort Oglethorpe increasing from $6 to $8.670 million.
Replaced the historic Gingko Tree in Citizen's Greenspace Downtown.
Implemented Citizen Engagement through the IWOQ Mobile Apps allowing residents to directly report public works problems
Approved the construction of Trail of Tears Nature Trail Phase II including $134,200 in grants
Approved bullet proof glass for employee safety in City Hall
City partnered in Community Night of Awareness with Sheriff's Office, RUMA and other organizations focusing on the tragedy of sex trafficking.
Approved design for a well house for new well.
Expanded City Recycling Program from a station to curbside
Attracted future development of Burger King and Bojangles restaurants and annexed additional properties
Began annual special programming for Georgia Cities Week in honor of Earth Day with LIFT
Development and Dedication of the Ringgold Market Pavilion on Depot Street
Introduction and Production of Ringgold Downtown Nights – 3 successful events with outdoor music, artisans children activities and the Ringgold Opry.
Partnered with Catoosa County to coordinate city elections
Refreshed federal New York Monument in accordance with Visioning Plan
Began regular joint meetings with Catoosa County, Fort Oglethorpe and Catoosa Board of Education
Approved a peddlers and solicitation ordinance to protect our residents and businesses
Awarded a GEFA Solar Grant for the Ringgold Water Plant for $2,500
Purchased equipment including Safety for Water, Sewer and Police Departments
Approved contract for design of Catoosa County Courthouse Streetscape Project
Partnered with Catoosa County Schools to create College and Career Academy
Begin Ringgold City Pool Restoration project
Creation of a Cardboard Recycling Center for community businesses and residents
Approved an Urban Camping Ordinance for the protection of Ringgold residents
Dedicated Nashville Streetscape Project
2017
Ringgold begins a Renaissance Strategic Planning and Visioning with the University of Georgia with a $50,000 grant from the Lyndhurst Foundation.
Ringgold Downtown Development South Depot Street Retail Space

Renovation completed.

Ringgold Recycling Center opens in a trial period to collect data on resident and business program participation.
Appalachian Regional Commission partnership to enhance the Ringgold Municipal Association Water system with a new water tank and supplemental systems with a $600,000 grant.
Nashville Street (multi-year) Main Street renovation completed.
Nashville Street intersection traffic signal mast arm improvement project Tennessee, Sparks, and Cleveland streets
DOT begins Alabama Highway Exit 348 improvement project.
2016
Dedication of Patriot Hall renovation

Randall Franks

achieves Certificate of Excellence and attends Leadership Institute

New Poplar Springs – Ringgold municipal water well completed and permitted.
Engineering of Boynton Drive sidewalk project north of Alabama Highway in process
Barger Street entrance widened
Candy Lane extension completed
Approved roadway and stormwater improvements at Chapman Road and U.S. 41.
Ringgold Downtown Development Authority completed demolition

of former Hill Garage and clean up of Cleburne Street property.

Ringgold Downtown Development Authority acquired the former Benton Coal Supply property on South Depot Street for economic redevelopment of a downtown business block.
Approve internal programs to improve employee training and retention.
Approve additional administrative programs strengthening municipal court procedures.
Council approved procedural consent agenda and two-week action item requirement for agenda items placed by council, mayor or members of public to allow for proper review and consideration.
2015
Completion of Trail of Tears Nature Trail
Completion of Dragging Canoe Memorial Launch
Approve taping and streaming of council meetings
Signage to eliminate trucks on South Depot and Cotter streets
Approve rehabilitation of Patriot Hall (former Motley/American Legion building)
Added equipment for Ringgold Police Department

Accepted Parkway Baptist Church Plaque honoring Ringgold for its efforts to keep families and children safe.
Approve installation of Nashville Street sidewalk from Guyler to Alabama Highway
Approve collection and placement of photos of previous council members in the council meeting room.
Approve and design bronze plaque honoring Mayor Joe Barger
Barger Bridge connected two sides of Nashville Street allowing easy access from parking to historic downtown and the Depot
Proclaim Red Ribbon Week
Approve Canoe portage for sewer crossing
Improved municipal parking in Main Street areas by adding over 40 spaces
GEFA Grant approval for Ringgold Water Plant improvements
Submit trails grant application for improvements to Nature Trail
Completion of Barger Pedestrian Bridge
2014
Approve the Nashville Street renovation plans

Establish Ringgold as a Main Street City

Assisted in composing signage for Dragging Canoe Memorial Launch and Trail of Tears Nature Trail
Approve Patriot Hall renovations
Approve Candy Lane extension to create an alternative traffic route around 2017 D.O.T

project.

Approve placement of sign at Ringgold Cemetery at Sparks and Guyler streets
Approve installation of Wi-Fi in Downtown merchant areas
Council composed a Ringgold mission statement
Approved safety handrails for Cleburne and High streets sidewalks
Approve final construction of Pedestrian Bridge
Support resolution for creation of dog park
Approve fencing for volleyball court
Approve new curtains and lighting for Depot and design and construction of new sound platform in partnership with the Ringgold Convention and Visitor's Bureau.
Approve improvements to city pool
Approve Nashville Street sidewalk designs
2013
Added signage for Battle of Ringgold Gap at Ringgold Gap Battlefield Site I.
Strengthen subdivision ordinance encouraging developers rather than builders to install curb, gutter, sidewalks, tiled storm water structures and uniform or individual lighting to be approved by the city. Establish specifications for street lighting.
Improve billboard and sign ordinance improving use of banners and streamers.
Establish a uniform building exterior ordinance applicable for all commercial districts working at community request.
Establish an ethics commission for reviews over all government elected and appointed officials.
Begin process of groundwater exploration to identify future city water source.
Enhanced police services through a COPS grant.
Began a partnership with the Lyndhurst Foundation to build the Dragging Canoe Memorial Launch.
Approved High Street/Evitt Street sidewalk project to create a safe pedestrian crossing on the railroad system connecting the two sides of the city.
Install bike racks at key city locations.
Better define parliamentary procedures used for council.
Amend ordinance regarding removal of animal fecal matter by those walking their animals. Install pet sanitation stations.
Approved safety improvements to the Ringgold Recreational Complex.
Begin plans to mitigate sewer line crossing for boaters on Chickamauga Creek.
Select and approve purchase of new chairs for the Ringgold Depot.
Approve purchase of new equipment for the shop.
Partner with Catoosa County for a 50-acre economic development project on U.S. 151 South.
Create a park committee to focus on a handicap accessible playground for Wounded Warriors and children.
Support the purchase of a mobile stage by the Ringgold Convention and Visitors Bureau.
2012
Appointment to Ringgold Convention and Visitor's Bureau.
Implemented programs to improve collection of revenues.
Made numerous improvements to the Ringgold water system.
Continued effort of quarterly newsletter to residents.
Opened Clark Park for public use.
Made updates adding new areas to the master sidewalk plan.
Empowered the Ringgold Downtown Development Authority to focus on specific objectives to improving occupancy in vacant downtown buildings and securing a redevelopment opportunity.
Made additions to Sparks Street sidewalk near Mt. Peria Baptist Church.
Approved installation of historical markers related to Civil War.
Participated in meetings with county and Fort Oglethorpe discussing 10-year deal on distribution of Local Option Sales Tax providing millions in revenues to the city.
Worked on initiatives with city staff to expand economic commercial base providing a better mix of city revenue.
Completed the development of the second floor of City Hall to house the police department, storage and training and meeting space.
Continued seeking opportunities for development of a skateboard park.
Proposed development of early American façade improvements to area surrounding water plant to enhance battlefield and nature trail
2011
Served on website committee redesigning www.cityofringgold.com.
Approve improvements to the historic Citizen's Cemetery on LaFayette Street including historic fencing, with pedestrian gate on LaFayette and service entrance on Church. Add sidewalk along LaFayette.
Worked with area Old County Road residents to prevent commercial access from the residential street to commercial property on U.S. 41.
Installation of guardrail along Clearview Drive to improve safety.
Begin work on a vacant building ordinance to improve derelict buildings.
Improved Fats, Oils, and Grease disposal requirements.
Established the Ringgold Convention and Visitor's Bureau.
Added computer laptops to Ringgold City Police cars to enhance ability to complete paperwork in the field.
Approved completion of City Hall second floor
Purchased LED Christmas Decorations
Created a Marketing and Depot Coordinator position.
Made storm water improvements in the Five Points area.
Purchased the Motley (Old American Legion) Building on Emberson Street
Began an infill housing design initiative working with the University of Georgia.
Working with a citizen's committee, created a list of façade and building design improvements.
Secured the former forestry building to provide an ambulance station in Ringgold currently utilized by Angel Emergency.
Worked with architects to design and renovate the former City Hall building after its destruction in tornado.
Update Downtown Development Authority area in July 2011.
Made storm water improvements to Westview Drive
Made Inman Street a one-way.
Worked with Georgia Department of Natural Resources on restoration and clean-up of cemeteries following the tornado.
Secured a tourism product development grant for tourism and residential wayfinding signs.
Became volunteer Veteran's Day event coordinator
Built new Railroad Viewing Platform tourism attraction with state grant.
Sought expansion of Richard Taylor Nature Trail – adding Trail of Tears
Approved installation of sidewalks for Shady Place, Williams Street and High Street.
Created Tornado historic narrative tablet.
Secured county SPLOST funding for the pedestrian bridge.
2010
Completed placement of signage at the Chief Richard Taylor Nature Trail including the historical narrative tablet highlighting the life of Assistant Chief Richard Taylor.
Sought feedback of all city residents on city events and services including desires for future activities through a city-wide resident survey.
Introduced initiative to develop a skate board park for city teens, seek grants and review potential of adding to plans for future improvements to recreational complex.
Sidewalk and Stormwater improvements approved for General Cleburne Street
2009
Introduced a Solar and Wind power initiative to integrate options to offset costs spent annually on power for city buildings and infrastructure.
Introduced a tourism plan equipping each family home with information needed to share Ringgold's attributes with family and friends as they visit the community. Tourism packages were created and stuffed by volunteers and personally delivered by Randall to every household within the city. Packages included a city newsletter, tourism brochures, J cards highlighting city restaurants, hotels and businesses, and several Ringgold Dollars usable in many downtown merchants.
Developed a plan for new tourism wayfinding signs following each route of entry into the city. With approval of council, worked

with city manager on grant funding and placement of signage guiding visitors and residents to key sites and buildings within and near the city.

Developed a Wedding Walk series of historical narrative tablets highlighting the wedding history of one of the South's key destinations for marriage ultimately featured in publications, websites and TV shows enhancing the story worldwide. Funding was provided through hotel-motel taxes earmarked to enhance tourism.
Suggested creating additional tourism markers highlighting other aspects of Ringgold history including Native American history, African American history, building histories and key historical sites. Several were completed and placed around the city utilizing hotel-motel taxes earmarked to enhance tourism.
Also worked with outside organizations for the placement of Civil War related tourism tablets at Ringgold City Hall, Nurse's Station, Great Locomotive Chase, and the Ringgold Depot.
Worked with city staff to develop a series of Ringgold products (t-shirts, hats, postcards, train whistles, and other items) to help fund economic development projects.
Begin development of branding the City of Ringgold for visitors and residents.