Randall Franks's Peach Picked Productions
and Crimson Records
Peach Picked Productions is Randall's production company through which he produces and directs projects for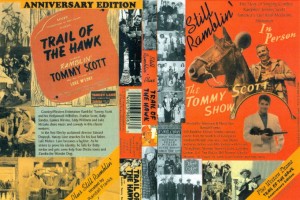 television and the internet such as the film "Still Ramblin'" which he created for airings on PBS stations beginning in 2001. The projects highlights the career of Grand Ole Opry and western film star Ramblin' "Doc" Tommy Scott. Some other productions include "A Concert of Celebration" and "Precious Memories" as well as hours of productions for Randall Franks TV and Ramblin' "Doc" Tommy Scott TV.
Randall also served as co-producer on the films "Phoenix Falling" and "Firebase 9" and regularly assists other companies with their projects.
He also produces recordings for traditional music artists.
With his passion for acting and writing, the two of course led to his loves blossoming into scriptwriting under the tutorage of Carroll O'Connor and Alan Autry during his time on "In the Heat of the Night," which yielded him the unique opportunity to co-write the screenplay for the #1 Country song "Wolverton Mountain" with Merle Kilgore and some cooperative efforts with Alan Autry.
Through his company he continues writing and co-writing scripts for film, television, stage and industrial presentations. Some others among those titles are the play "An Appalachian Gathering," the series pilot "Southern Crossing," the film "A Badge or an Old Guitar" or the Christmas film "Christmas Time's A Comin'."
Crimson Records
 History
Randall Franks formed Crimson Records in the late 1980s to serve as a licensing company for the music he creates. The company has garnered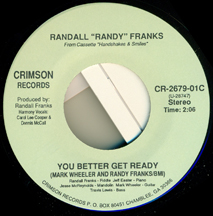 top selling projects and highly acclaimed releases in its more than 25-year history. Numerous stars of television, country, bluegrass and gospel music have shared their talents on projects Franks produced for the company. A list of 25 releases are associated with Crimson with 250 tunes and songs of traditional music masters available for licensing.
Contact Entertainment Management Consultants for more information about licensing.
Entertainment Management Consultants P.O. Box 42 Tunnel Hill, GA 30755  [email protected]