Randall Franks Ministries
2020 AirPlay Direct Evolution Grant Artist
Whether he is appearing at a special program for youth, seniors, or entire congregations, singer, actor, musician and author Randall Franks shares his ministry of music, comedy and testimony with churches across the United States.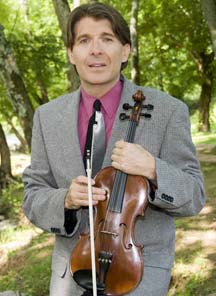 Since dedicating his life to Christ at age 12, God has richly blessed Randall's life in entertainment. Randall shares those blessings as a witness in front of millions around the world on television, radio and in person.
The Lord brought music into his life at the age of eight and used those talents to open many doors for Franks leading him to the Grand Ole Opry and network television.
He often shares how God's gift of music brought him through a childhood filled with infirmity and led him to an adulthood beyond his childhood dreams.
His musical paths has brought him to perform on stage with gospel artists such as his own Peachtree Pickers, The Marksmen Quartet, Jeff and Sheri Easter, The Primitive Quartet, The Isaacs, The Watkins Family, Dottie Rambo, Dr. Jerry Goff and Little Jan Buckner Goff, Tim Lovelace and numerous others.
He has appeared at National Quartet Convention, numerous regional gospel music singings, Christian Booksellers Association, and Gospel Music Association events.
As TV's "Officer Randy Goode" on the hit series "In the Heat of the Night," he appeared five years on CBS and NBC and now WGN. It was during his time there that God revealed a purpose to him that has helped him share the scriptures with millions around the world.
Randall shares his Appalachian style music around the world from Malaysia to the Grand Ole Opry.
Singing News gave his top 20 selling release, "Handshakes and Smiles," four stars. The Crimson project featured four single releases distributed through Riversong by the Benson Company.
He then produced and appeared on the Sonlite/MGM/UA hit CD "Christmas Time's A Comin'" featuring the cast of "In the Heat of the Night" and a host of music stars.
He followed that project with his Sonlite instrumental release "Sacred Sounds of Appalachia," sharing his rich mountain heritage playing most of the string instruments including the fiddle, mandolin, guitar and mountain dulcimer. The project also featured several radio singles including his hits "Leaning on the Everlasting Arms" and "Beautiful Star of Bethlehem."
Franks's success in Nashville continued throughout the 1990s expanding his recording in the fields of bluegrass and comedy. He also co-starred in the Christian Sci-fi film "Phoenix Falling" co-starring with Stella Parton and went on to star or co-star in 14 other films with his latest "Broken" with Soren Fulton.
His 2001 "God's Children" CD with David Davis beckons back to the brother duet sounds of Appalachia while welcoming guests such as Sonny Shroyer,"Enos" from "The Dukes of Hazzard," "Doc" Tommy Scott, Cotton and Jane Carrier and Marty Hays.
Lamp Music Group released his single "Children in Need."
His 2008 release "An Appalachian Musical Revival" is a fundraiser for the Share America Foundation, Inc. featuring 19 artists and 23 recordings gospel performances.
Share America Foundation, Inc.  released in 2016 "30 Years: On Radio and TV Volume I" featuring a collection of 23 of Franks' most popular Christian recordings to benefit the Pearl and Floyd Franks Scholarship.
He debuted his 2016 Christian music and comedy release "Keep 'Em Smilin'" CD at Maranatha Baptist Church in Plains, Ga. in a special program with President Jimmy Carter and Pastor Jeremy Shoulta.
He released "Faith Will See Us Through" in June 2020 featuring popular hits from his career, standards and news songs.
AirPlay Direct selected him as the first "2020 Evolution Grant Artist."
"We believe in the determination of our industry to not only survive this tragic time, but to evolve, learn and grow during the process," says Lynda Weingartz / CEO – AirPlay Direct. "Our new "2020 Evolution Grants" program was created to support, educate and enrich the global music community, both artists and small businesses alike. Randall is a gifted artist and we are proud and honored to be working with him to help grow his brand and career."
Radio may reach links to many of his albums to download for airplay at www.AirPlayDirect.com/RandallFranks/
Randall dedicates much of his personal efforts in various Christian endeavors for his home church, Christian and civic organizations. He hosted Sacred Sounds Fridays, a gospel music series at the Ringgold Depot and Patriot Hall in Ringgold, Ga. from 2007-2019.
He serves as an advisor to the Southern Gospel Music Association Board of Directors.
He continues to make career choices regarding the films and commercials in which he appears based upon his Christian faith.
"Each day no matter what doors God opens for me, He is the focal point on which I set my sights," Franks said. "Honoring Him and sharing what He has done for me is my desire and through that effort, I pray He has new hearts and souls come to Him."
(Photo: Copyright 2009 Randall Franks Music by Terry Pennington)

Ministry Management:
Providing overall career support and representation for limited speaking engagements and church appearances:
Entertainment Management Consultants
P.O. Box 42
Tunnel Hill. Ga. 30755
[email protected]