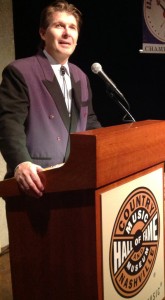 As a motivational speaker and event host, Randall Franks has spoken to tens of thousands of youth and adults seeking to inspire, encourage and uplift – while sharing experiences reflecting opportunities for success in life in the areas of business, faith and family.
Appalachian scholar Loyal Jones included Randall Franks alongside Jeff Foxworthy, Minnie Pearl, and Jerry Clower as one of country music's great comedians and humorists.
Sharing comedic stories became part of Franks stage presentation while he was still in his teens.
"I loved to hear the laughter when I had reached the congregation or audience," he said. "It just made me want to work harder to share stories that made people happy."
As Franks' reach as an entertainer and celebrity grew, he was offered more and more opportunities to speak with large groups. He added to his comedic offerings, aiming to share motivational topics which reflected his own life experiences.
Sharing a motivational message reflecting on his rise to music and TV stardom by "Living a successful drug-free life," helped endear the NBC and CBS actor/entertainer to a generation of American children as he literally spoke to tens of thousands of students in school assemblies, regional rallies, and individual classrooms from Georgia to California. He also appeared in public service announcements on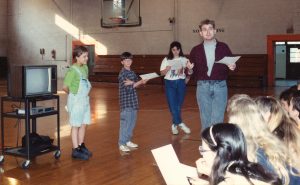 radio and television. He was honored by the National (D.A.R.E.) Drug Abuse Resistance Education Officers Association as an honorary spokesperson for his work to inspire youth.
Franks also found a unique niche sharing his knowledge on the history of Appalachian, bluegrass, Southern gospel and country music with audiences of all ages.
As a leading proponent of Georgia's $6.1 billion industry, he has spoken to hundreds of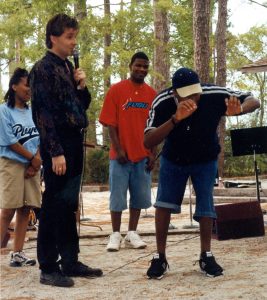 state and local officials about how to effectively prepare for, market to, and work within the industry while increasing tourism opportunities in its wake.
Beginning his musical performance career in church, eventually becoming one of Christian music's top selling artists, he soon found himself called upon to share messages in churches reflecting his walk with God while finding success in the world of music, film, and television.
Beginning with the release of his book series, Encouragers, he added a motivational series seeking to awaken the encourager in each of us to rise to the challenges that God sends in our paths.
With God providing him opportunities in areas of business, government, journalism, he serves on a wide variety of boards, in appointed and elected positions providing him a unique prospective to motivate any business, club or group to strive for success in their endeavors.